A bikers' get -together for everyone!
The idea of a bikers' weekend at Orfű occurred to us as early as 2011. The ultimate goal was to create an alternative event venue for bikers not only interested in listening to rock bands and attending other interesting programs at a biker event, but also eager to learn more about the history of the given region, to see the sights and to roam the exceptional panoramic bike routes. Bikers OPEN AIR was created along these lines, offering a full range of programs not only for bikers, but for the whole family. The Mecsek Mountains, situated no more than 200 kilometers from Budapest, offer numerous sights, not too mention hundreds of kilometers of hairpin riddled roads.
Whether arriving from the direction of Szekszárd or Siófok, the trip to Orfű will already be a unique experience, as you ride through the well-known route of the Mecsek Rally or maybe through the legendary "Sásd Rollercoaster".
Bikers OPEN AIR 2012. july. 12-15. Orfű
Bikers's event - Without music? - NO WAY...
Hungary's most famous bands on the Bikers' OPEN Air festival
Friday, 11:30PM-01:00AM on the Main Stage
PIRAMIS
Friday, 7:30PM-p:00PM on the Main Stage
KARTHAGO
Three stages, diverse programs, lots of performers!
HOBO and his Band
HADDAWAY and Star Jam Session
ÜZL€TEMBER$
Szekeres Band(Junkies uplugged)
KARTHAGO
Vadvirágok Band
PIRAMIS
Professor Brinkfunk
NEMCSAK BERRY zenekar
KISS Forever Band
ZORALL
Gordius
Additional artists, bands under the music events tab
Moreover, a unique event awaits the fans of motor sports: a street competition will be held along the winding roads of Abaliget.
Rocketroll run! Use your momentum!
The run's unique feature is that, for once, your bike's performance will not be an advantage, since the long downhill-winding course has to be completed with your engine off, so the only things driving you on will be your momentum and courage.
Those who prefer to spend the day hiking, instead of competing, can join one of our organized outings - on Thursday, Friday and Saturday guided tours await all bikers eager to discover.
In the evenings you naturally won't have to go without the usual line-up of quality concerts, and numerous opportunities also await those intending to spend the day relaxing, instead of riding, such as an angling competition held in breathtaking surroundings, 5-a-side football, horseback riding or a visit to the Aqua park. Come and spend a weekend full of events in Orfű!
The Open Air Team
Main Sponsors of the Festival: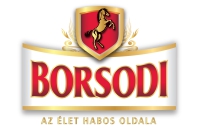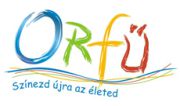 Our community in
Facebook
Discounts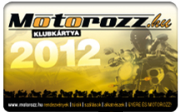 Biker Events

Riding together to the heart of Pecs, guided tours around Orfű.

Further biking programs

Other Programs

Between biking and music programs: Soccer championship, fishing, wine tasting

Further programs

Music Events

Hobo, Piramis, Karthago… The best of Hungarian rock and many more on three stages!

Other music programs